Welcome to the International Amateur Radio Union Region 1 Homepage. The federation of national associations of radio amateurs from Europe, Africa, Middle East and Northern Asia.
The International Amateur Radio Union (IARU) is a federation of national associations of certified radio amateurs, representing over 150 countries and separate territories around the world.

The three IARU Regions are organised to broadly mirror the structure of the International Telecommunications Union (ITU) and its related regional telecommunications organisations. The Regions comprise:
- IARU Region 1: Europe, Africa, the Middle East and Northern Asia
- IARU Region 2: The Americas
- IARU Region 3: Asia-Pacific

The IARU represents the interests of the Amateur Radio Service worldwide to relevant international organisations, promoting the interests of amateur radio and seeking to protect and enhance its spectrum privileges.
International Amateur Radio Union - Region 1
Details

Category: Latest
Published: Saturday, 26 May 2018 16:49
Written by Dennis Green, ZS4BS
Hits: 832
On Friday 25 May, ICASA published the National Radio Frequency Plan 2018 in which amateur radio was allocated 100 kHz on a shared basis in the 60-metre band as well as channel 5 290 kHz for the 5 MHz propagation research project. The National Radio Frequency Plan 2018 is a nearly 300-page document which covers the entire radio frequency spectrum. The Frequency Plan is in Government Gazette 41650. The SARL will carefully consider all the amateur allocations and ensure that a band plan is in place.
The spectrum 5 350 to 5 450 kHz is now available to all licensed radio amateurs on a shared non-interference basis, the SARL Council is working on the 60 m band plan using Recommendation LA17_C4_REC_02 from the 2017 Region 1 General Conference as basis. Council will publish the band plan as soon as possible and then operation on 60 metres can start.
In addition, the channel 5 290 kHz has been allocated for WSPR beacons deployed in the SARL Propagation Research project and members can continue to use this frequency. Due to licensing issues the SARL has kept low key on the 5 290 kHz beacon project. "We now can go full steam ahead", Hans van de Groenendaal, ZS6AKV, the SARL Regulatory Manager said. "There are no longer any restrictions and no application for use of the 60-metre band is required."
Commenting on the 100 kHz 60 metre allocation, SARL President, Nico van Rensburg ZS6QL said that the SARL has worked on this for a long time. "Clearly our persistent interaction with ICASA has paid dividends. This is however not the end of the road as in the new band plan power on 5 MHz is restricted to the WRC-15 agreement of 15 watts e.i.r.p
Details

Category: Executive Committee
Published: Friday, 25 May 2018 06:42
Written by Hans Blondeel Timmerman
Hits: 2841
IARU Privacy Policy
Your privacy is extremely important to IARU and we are fully committed to providing you with clear and transparent information about how we use your personal information. We will ensure robust measures are in place to keep your information secure and will only use it for the purposes outlined in this policy.
About us
IARU is the umbrella organisation of national amateur radio societies. We are a not-for-profit membership organisation and our prime role is to represent the interests of the amateur radio community worldwide to spectrum regulators and standards organisations. Our members are the national amateur radio societies in some 165 countries.
IARU comprises the International Secretariat and Administrative Council, with three Regional Organisations, covering the three ITU Regions of the world. Each Region has a number of national amateur radio societies in its membership who provide funding to IARU by way of a capitation fee.
This privacy policy explains how we use any personal information we collect about you when you use our website(s) or when you interact with us by email, post or other means.
What information do we collect about you and how do we use it?
As a matter of routine, we do not collect information about you as a member of your national amateur radio society. That is a matter for the relevant national society and the information is not shared with IARU. There are however exceptions to this which are explained below.
If you make contact with IARU on any matter, we may retain a record of that contact. In most cases this will be your name, amateur radio callsign and email address as well as the content of your mail.

This enables us to refer to previous correspondence should you contact us again.

Website usage information is collected using cookies,and is used to improve your browsing experience and for statistical analysis of website usage.

If you are a volunteer working for IARU, we will hold information on your name, address, email, amateur radio callsign, your national member society, your telephone number(s) and the nature of your volunteer role. If you claim expenses from IARU we will also hold details of your bank account, to allow for electronic payments to you. We may also hold records of communications from, to or relating to you.

This information is simply to allow you and IARU to be effective in your conduct of you volunteer role. Information concerning your name, your role in IARU and your contact details (email, address and telephone) may be included in our website where it is needed for the effective work of IARU. This will only be with your consent.

If you are an entrant to amateur radio contests organised by or adjudicated by IARU we will collect the log details or other entrant details that you submit to us. In the case of contests, this information will contain details of the radio contacts that you claim to have made (QSOs) including you QTH locator, your callsign, your name and address.

This information is sometimes shared with other member societies in IARU and is used for the sole purpose of log cross-checking. The statistical summary of activity in contests is also used from time to time to help prepare IARU reports and proposals on amateur radio. Such reports do not include any personal data. Once the log has been checked and the results published the information in your log is securely destroyed. The data above will only be shared with those having a direct involvement in the adjudication of the relevant contest/competition. A condition of you submitting a log for such contests is that you consent to the use of this information in the way described.

For other competitive events (ARDF, HST) organised by or adjudicated by IARU, we will collect data as above together with data on your entry category and achievements in the competition (for example the time to achieve certain objectives in the competition) and also your age and sex when relevant to entrant classification. The data above will only be shared with those having a direct involvement in the adjudication of the relevant contest/competition. A condition of you entering such events is that you consent to the use of this information in the way described.
If you apply for an IARU-sponsored award, we will retain details of your award and achievement and may include this in publicity associated with the award.
From time to time we may take photographs of you participating in IARU-organised events. These photographs may be used for our website(s) and in general publicity material.
Access to your information and correction. You have the right to request a copy of the information that we hold about you. If you would like a copy of some or all of your personal information, please contact the data controller named below. We want to make sure that your personal information is accurate and up to date. You may ask us to correct or remove information you think is inaccurate.
Retention of data: We will retain your data only for as long as it is required for the stated purpose, after which it will be securely destroyed. Should you wish us to remove and destroy any data that we hold on you, you may make this request to the person named below.
Cookies: Cookies are text files placed on your computer to collect standard internet log information and visitor behaviour information. This information is used to track visitor use of the website and to compile statistical reports on website activity. For further information visit www.aboutcookies.org or www.allaboutcookies.org. You can set your browser not to accept cookies and the above websites tell you how to remove cookies from your browser. However, in a few cases some of our website features may not function as a result.
Other websites: Our website contains links to other websites. This privacy policy only applies to this website so when you link to other websites you should read their own privacy policies.
Changes to our privacy policy: We keep our privacy policy under regular review and we will place any updates on this web page. This privacy policy was last updated on 24 May 2018.
How to contact us: Please contact us by email if you have any questions about our privacy policy or information we hold about you. Email the IARU Region 1 Data Controller at This email address is being protected from spambots. You need JavaScript enabled to view it.. As of the date of the last update the Data Controller was IARU Region 1 Secretary Hans Blondeel Timmerman, PB2T.
Details

Category: Spectrum
Published: Wednesday, 25 April 2018 06:01
Written by Verleijen Jacques
Hits: 1323
The Ministry of Telecommunication of the Republic of Lebanon, and under the thankful efforts of the RAL (Radio Amateurs of Lebanon) President Hani Raad (OD5TE) and VP Elie Kadi (OD5KU), granted the radio amateurs licensed in Lebanon the permission to utilize the 6 meters band (50Mhz).
The frequencies allowed for transmission are between : 50.000 MHz and 51.975 MHz.
Much to the happiness of the radio amateur community of Lebanon, the letter was signed today 19-April 2018 and communicated to the RAL and other related governmental entities.
What a better gift on Radio Amateur Day then that !??
Please amend the country listing for this band.
All the best
73, de Elie OD5KU
RAL VP
Details

Category: News
Published: Sunday, 22 April 2018 11:01
Written by Super User
Hits: 922
The 2017 Region 1 Conference agreed the award of the Roy Stevens, G2BVN, memorial trophy to Colin Thomas, G3PSM. The Trophy was formally presented to Colin by Region 1 President Don Beattie, G3BJ, at the RSGB 2018 AGM held in Birmingham on 21st April. In making the presentation, Don outlined Colin's contributions to Amateur Radio, particularly with IARU in CEPT and ITU over several decades, as well as his extensive work with RSGB. In reply Colin recalled that one of his early mentors was Roy Stevens, who had guided him in his early years in international amateur radio forums. The award therefore had a particular resonance for him.
Only eleven G2BVN Memorial Trophies have been awarded since its inception some 35 years ago.
Details

Category: Youth - general
Published: Friday, 13 April 2018 09:38
Written by Lisa, PA2LS
Hits: 1975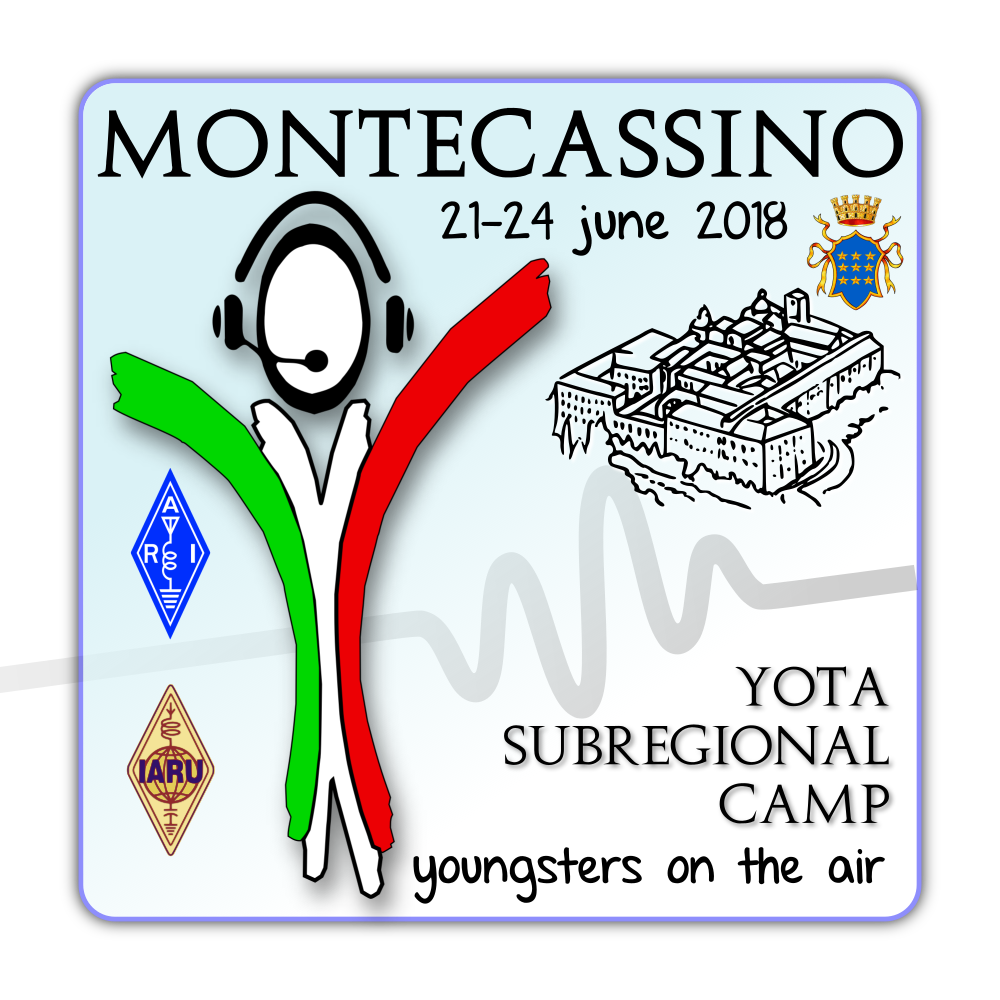 YOTA Italia as part of ARI, and his local clubs based in Rome Region, organizes from June 21st to 24th in Montecassino – central Italy area around 100 km south of Rome – a YOTA Subregional Camp, with up to 40 youngsters to share a great experience. We invite all youngsters in IARU Region 1 and mainly those in Mediterranean countries.YOTA Italia as part of ARI, and his local clubs based in Rome Region, organizes from June 21st to 24th in Montecassino – central Italy area around 100 km south of Rome – a YOTA Subregional Camp, with up to 40 youngsters to share a great experience. We invite all youngsters in IARU Region 1 and mainly those in Mediterranean countries.A detailed program will be published close to the event and it will include several radio activities, a day to share radio knowledge with Scouts, ARDF and a visit to the Montecassino Abbey. An amateur radio station will be on air from the camp operated by all the youngsters with a special callsign for the event.

Are you interested? Find here more information and a detailed description. Use this link to apply for the event.
Details

Category: Countries
Published: Tuesday, 27 February 2018 07:26
Written by Ashraf 3V8/KF5EYY
Hits: 2049
After issuing the ministerial decree allowing for Tunisians to acquire their individual licenses in September, and after arranging for the first amateur radio exam on December 20th 2017, ANF (the Tunisian Regulator) has delivered last Friday the first licenses of amateur radio. That happened in ANF offices in Tunis with presence of ANF director and employees, representatives from the TIC ministry and some ARAT members.

It was a nice opportunity to thank ANF Director for his efforts leading this project to success and offer him and his employees "Contact Sport" Book on behalf of all ARAT members.
Details

Category: Executive Committee
Published: Sunday, 25 February 2018 15:34
Written by Hans Blondeel Timmerman
Hits: 1926
Mats SM6EAN – Jacques ON4AVJ – Ole LA2RR – Hans PB2T – Joerg DH3JW – Tore LA9QL – Dave EI3IO – Don G3BJ – Alex IV3KKW – Séamus EI8BP – Lisa PA2LS – Andreas HB9JOE – Oliver Z32TO – Sylvain F4GKR – Reinaldo YV5AM
The 2018 EC Meeting was held 16-18 February 2018 at the DARC Headquarters in Baunatal Germany. The minutes can be downloaded here https://www.iaru-r1.org/index.php/documents/func-startdown/999/
Details

Category: Youth - general
Published: Saturday, 24 February 2018 17:41
Written by Gergana, LZ1ZYL
Hits: 1071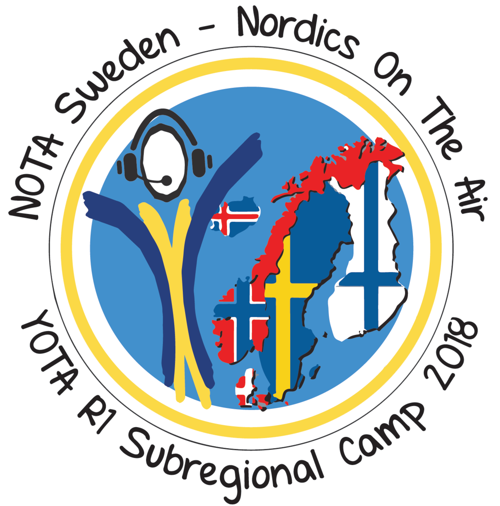 YOTA, as you know, is expanding its horizons more and more from this year onwards and we are glad to announce our first YOTA IARU R1 sub-project! It's called Nordics On The Air (or NOTA for short) and will be hosted by SSA. NOTA is essentially going to be a camp for young radio amateurs which will take place at Hemsö fortress in the middle of Sweden near Sundsvall/Härnösand. It will take place from March 1st to March 4th 2018. The camp is directed towards all the Nordic countries. The camp will be held on an island which is connected to the mainland by ferry. The campsite is inside an old large military base in a mountain. The shack and cafeteria are inside the mountain as well. There will be many outdoor activities during the camp. Breakfast, lunch and dinner as well as snacks will be catered and the food will correspond to normal Scandinavian food traditions. As of now, all the gear is set! Special thanks to everyone who helped making this event possible as well as a big thank you to all our sponsors!
At the camp there will be 3 working HF stations covering 20, 40 & 80 meters plus VHF using the call SK8YOTA. Here are some of the activities included in the program:
Tournament "Battle of Hemsön"
Lectures & Theory
Mountain BBQ
QSO contest
Off air contest
Along with other team building activities
Kit building
We hope to see you there and have a lot of fun at the Nordics On The Air camp!