Welcome to the International Amateur Radio Union Region 1 Homepage. The federation of national associations of radio amateurs from Europe, Africa, Middle East and Northern Asia.
The International Amateur Radio Union (IARU) is a federation of national associations of certified radio amateurs, representing over 150 countries and separate territories around the world.

The three IARU Regions are organised to broadly mirror the structure of the International Telecommunications Union (ITU) and its related regional telecommunications organisations. The Regions comprise:
- IARU Region 1: Europe, Africa, the Middle East and Northern Asia
- IARU Region 2: The Americas
- IARU Region 3: Asia-Pacific

The IARU represents the interests of the Amateur Radio Service worldwide to relevant international organisations, promoting the interests of amateur radio and seeking to protect and enhance its spectrum privileges.
International Amateur Radio Union - Region 1
Details

Category: Youth - general
Published: Wednesday, 24 May 2017 18:28
Written by Philipp, DK6SP
Hits: 831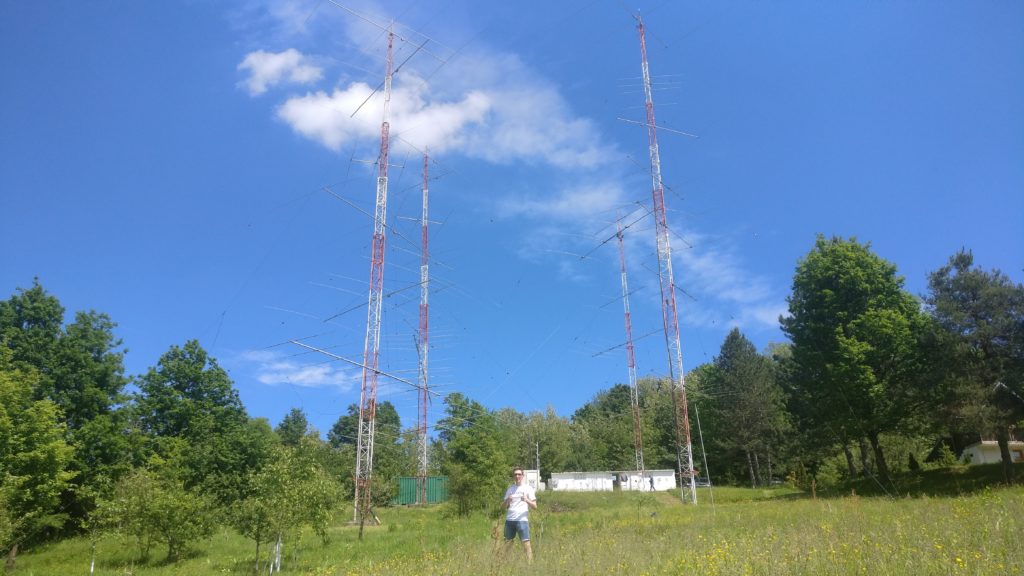 For a while now the YCP (Youth Contest Program) event has been organized by the Youngsters On The Air (YOTA) group, funded by IARU R1. It offers young hams under the age of 26 the opportunity to operate in a team during international contests from so called "Big Gun" stations around Europe. This includes the stations: ES5TV in Estonia, 4O3A in Montenegro, SK3W in Sweden or even 9A1A in Croatia. All levels of contest experience are accepted but a participant should have at least basic knowledge about contesting and using a transceiver. Also, the fun of contesting and the opportunity to learn new things about how to operate more efficiently in contests, are important points for the events success. This year three contests were announced on the webpage of YOTA to be in YCP 2017.
Read more: Youth Contest Program – Young operators visit 9A1A in Croatia
Details

Category: Latest
Published: Monday, 22 May 2017 09:24
Written by Dennis Green, ZS4BS
Hits: 781
The minutes of the 2017 EC Meeting, held from 5 to 7 May, can be downloaded here
Details

Category: IARUMS
Published: Wednesday, 10 May 2017 05:51
Written by DK2OM
Hits: 895
The IARUMS Region 1 Newsletter April 2017 is now available. Click here!

Details

Category: News
Published: Monday, 08 May 2017 11:26
Written by Don Beattie
Hits: 564
The annual meeting of the Region 1 Executive Committee was held from 5-7 May in Landshut, Germany. Also present were the Chairs of the three Permanent Committees (HF, V/U/SHF and EMC) together with the Chairs of the Political Relations Committee, the Youth Working Group and IARU Vice President Ole Garpestad, LA2RR
Matters discussed, in addition to regular business were the arrangements for the Region 1 Conference to be held at the Landshut Conference Centre in September 2017, the future financial strategy for the Region, preparations for WRC 19, actions to bring coherence to the IARU brand, including new websites,the STARS programme and the future direction for the Youth programme. Papers to be submitted to Conference by the EC were also approved.
The proceedings of the meeting will be published on this website shortly.
Details

Category: IARUMS
Published: Tuesday, 11 April 2017 14:40
Written by DK2OM
Hits: 1196
The IARUMS Region 1 Newsletter March 2017 is now available.  Click here!
Details

Category: Emergency Communications
Published: Tuesday, 25 April 2017 23:36
Written by Greg Mossop
Hits: 1196
The IARU emergency telecommunications guide was developed to provide materials suitable for training Radio Amateurs to participate in emergency events and guidance to the individual amateur radio operator who wants to improve their ability to participate in such events or to simply have a better understanding of the process.
Originally produced in English , Radio Amateurs around the world have worked hard to translate the 94 page document into their local languages. So far translations are available in the following languages;
Portuguese by Luiz Fernando Pesce PU2LXN
Spanish by EA1CI EA2BB EA3HUL EB3DGZ EA4GQB and EA8AWK.
and Romanian in HTTP and PDF formats by Francisc Grünberg, YO4PX
It is hoped that these translations will improve the knowledge of Radio Amateurs in Emergency Communications and hopefully this process will be repeated for other languages.
Our thanks to all the translators for their hard work in making this information more accessible to everyone.
Details

Category: Youth - general
Published: Sunday, 09 April 2017 20:53
Written by Lisa, PA2LS
Hits: 780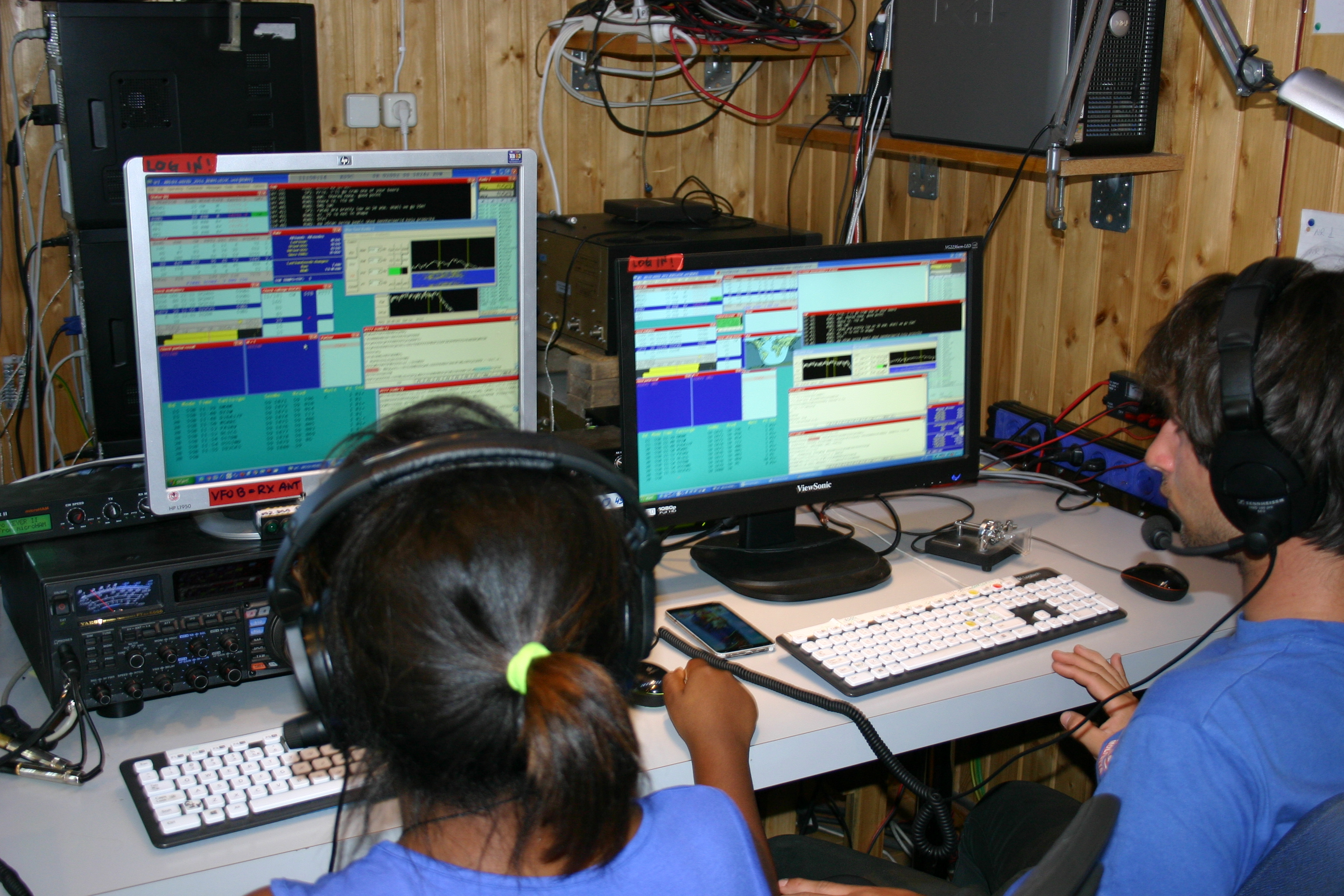 In 2017 the Youth Contesting Program (YCP) of IARU R1 will be continued. Youth members from IARU R1 member societies are invited to take part in a contest from so called "Top-Gun" stations. These young HAM's will learn how to operate the contest station, improve their contest skills and will aim for the best results together as a team. A youngster will probably be coming for the first time to the host country and will get the chance to experience this country and share amateur radio knowledge with local youngsters.
Announced contest locations:
ES5TV ARI International DX contest (6-7 May 2017)
9A1A 9A1RBZ CQ M International DX contest (13-14 May 2017)
4O3A CQWW RTTY contest (23-24 September 2017)
Are you interested? Have a look at the YOTA website for more information.